Richelle Obed, RMT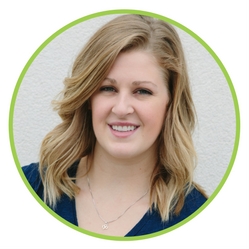 I completed my Massage Therapy training at the McKay Career Training, Massage and Hydrotherapy Program in Saskatoon, Saskatchewan. I trained in a wide range of Massage Therapy techniques, including: Swedish Massage, Hydrotherapy, Myofascial, and Joint Play. I am committed to tailoring each treatment to my client's individual needs.
Before training to become a Massage Therapist, I was involved in competitive figure skating for over ten years. My experience with figure skating has given me a deeper understanding of the human body and the risk of repetitive sports injuries. I know from recovering from my own sports injuries just how effective Massage Therapy can be.
My passion is preventative sports Massage Therapy. I believe it is highly beneficial in maintaining optimum performance and for recovery. I offer clients home-care tips and am always looking for opportunities to volunteer my expertise in treating athletes at sporting events.
Feel Free to Contact Richelle!