Miranda Robb, RMT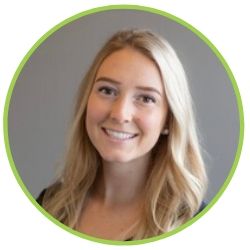 Hello, I am Miranda Robb.  I was born and raised in Calgary, Alberta. From an early age I was involved in numerous sports such as volleyball, basketball, golf and badminton. I had the opportunity to attend a sports focused middle/high school which furthered my passion for athletics, health and wellness. Throughout my time as a student athlete, I had various injuries and was able to rely on massage therapy as an important aspect of rehabilitation and further preventative therapy.
I moved to Saskatoon in 2017 to pursue a career in Massage Therapy and started the 2200 hour program at the Professional Institute of Massage Therapy. My training included Hydrotherapy, Prenatal massage, Joint therapy, Swedish massage and Myofascial Release. Upon graduation, I also furthered my education by taking courses on Myofascial Cupping.
I have been in practice since December 2018, and my passion for health and wellness has continued to grow. I love athletics and fitness and strive to help individuals reach their ultimate health goals, massage therapy is my gateway to helping people do this! I like to incorporate different massage techniques into my treatments combining therapeutic, relaxation and deep tissue modalities into my massage. I want to ensure that each client receives a massage catered to their individual and specific needs.
I look forward to meeting new challenges, furthering my Massage Therapy career and building lasting relationships with all my clients.
Feel Free to Contact Miranda!
Email: mirandarobbrmt@gmail.com
Phone: (306) 250-7020